Submitted by

Tom Miles

on
Validation Report of a Greenhouse Gas Mitigation Biomass Gasifier Power Plant Project in the north-Indian State of Bihar
Andreas Gantenbein, Centre for Energy Policies and Economics (CEPE), Department of Environmental Sciences (D-UWIS), Swiss Federal Institute of Technology (ETH), Zurich, October 2005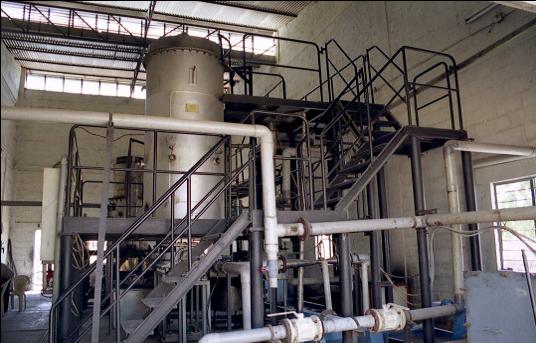 INTRODUCTION
The Clean Development Mechanism (CDM), provided for under Article 12 of the Kyoto Protocol, enables Annex I countries (developed countries and economies in transition) to meet their reduction commitments in a flexible and cost-effective manner. It allows public or private sector entities in Annex I countries to invest in green house gas (GHG) mitigation projects in developing countries.
In return, the investing parties receive credits of Certified Emission Reductions (CERs),
which they can use to meet their targets under the Kyoto Protocol.
While investors profit from CDM projects by obtaining reductions at costs lower than in their own countries, the gains to the developing host countries are of finance, technology, and sustainable development benefits.
The Indian company DESI Power (Decentralised Energy Systems India Pvt. Ltd.) seeks to implement renewable energy projects in India under its Employment&Power Partnership Programme (EmPP) with the aim of reducing GHG emissions and contributing to local sustainable development.
In cooperation with the Swiss company myclimate, the 100 kW project activity GAIYARI II
shall be realized in the north-Indian state of Bihar. myclimate is a leading provider of carbon offset solutions in order to combat climate change. myclimate maintains a portfolio of high-quality carbon offset projects. All projects include technologies
in the field of renewable energies or energy efficiency and are developed according to the rules set out in the Clean Development Mechanism of the Kyoto Protocol. Projects must additionally contribute to sustainable development of the host country. All projects must either be registered under the CDM (CER projects) or be validated and verified by an independent certification panel (VER projects).
The purpose of this report is to collect information on the Biomass Gasifier Power Plant GAIYARI II and to validate the project design. This Validation Report is then submitted to myclimate
3