Submitted by

Erin Rasmussen

on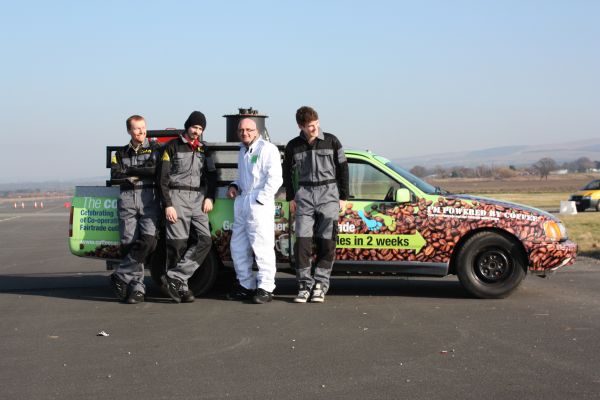 The Coffee bean powered pickup, is a wood gas powered truck commissioned by Co-operative Fairtrade to help highlight the good work being done by supporting Fair Trade products.
This is the third gasifier-car combination built by the coffee car team: Martin Bacon, Colin Davison, Ben Day Preston, and Philip Bacon.
The Coffee Car Mark 1 was built in 4 days from scrap materials for the BBC show 'Bang Goes The Theory', and was driven from London to Manchester.
Then they got the bug to build a better one, and built the Coffee Car Mark 2 specifically to build a faster car. On 14th of September 2011 the achieved 66.5 mph.